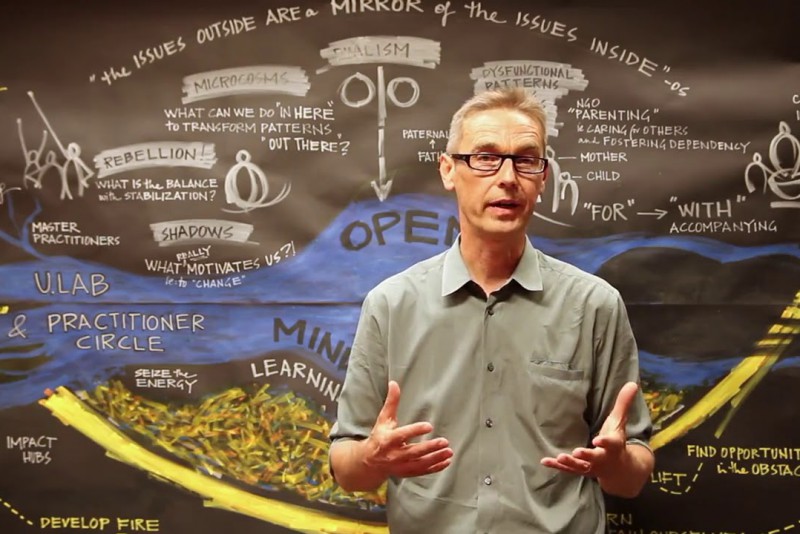 The Presencing Foundation Program
"The most pressing challenges leaders and teams face today require innovative thinking and collaboration across traditional boundaries – departments, organizations, sectors, and cultures. Yet we are entrenched in rigid patterns of behavior that limit our ability to transcend these boundaries and work together effect deep change. To bring about the level of transformation needed in our organizations and our world right now, we need a way of learning and of leading – one not limited to reflecting the patterns of the past but one that tunes into the possibilities of the future. This program is based on the "U model" featured in Theory U and Presence: Human Purpose and the Field of the Future, co-authored by Peter Senge, Joseph Jaworski, and Betty Sue Flowers."
More information on the Presencing Foundation Program here.