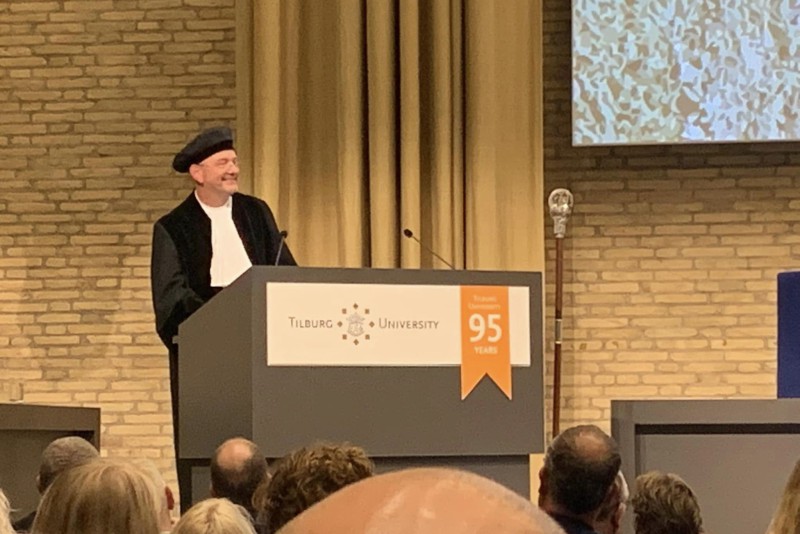 Society thinks in solving problems, instead of looking for harmony and the good life
When we think about major contemporary problems, such as sustainability, poverty and healthcare, we tend to look for solutions immediately. But according to theologian Prof. Willem Marie Speelman, we need to work much more in imitation of St. Francis of Assisi to restore the home of our society and this earth. And we can do that by focusing on the mystery behind the problems of our time and accepting and learning to appreciate them. Then we can think about what harmonious life could look like. Speelman held his inaugural speech on September 9.
The goal of looking at contemporary problems differently, then, is not to look for a solution and make all the flaws disappear. But the listener who collects people's stories sees reality as a possibility, which transcends the situation. Defects are not "removed from the world," but put into the world as that possibility. The story thus helps to discover the mystery that can help people focus on shaping the good life.
The Franciscan Study Center pays particular attention to narrative. In the stories, the mystery traces the perfect in all the imperfections of this life. Like through poverty: when Franciscus and his brothers became poor, sick and lonely, they also discovered words that transformed the problems into a joyful mystery: "life without possessions," "being able to be the lesser," "boundless brotherhood and sisterhood" . The theologian listens to people's stories, collects them, lets himself be touched by them.
Willem Marie Speelman (1960) is associated with the Franciscan Study Center. Since 2014 he is director of this center. Speelman graduated cum laude in theology in Tilburg in 1991 and then spent several years at the Catholic faculty as a researcher. In 1995 he obtained his doctorate cum laude. He took a course in Practical Formation Pastoral Care in Tilburg and has experience in the field of pastoral care. He is also chairman of the education committee of (TST). From 1995 to 2002 he was a scientific associate for the National Council for Liturgy. In 2021, he was appointed associate professor of Franciscan Spirituality, Theology and History because of the Franciscan Study Center. That center is located at the Tilburg School of Catholic Theology (TST).
Read the article here.