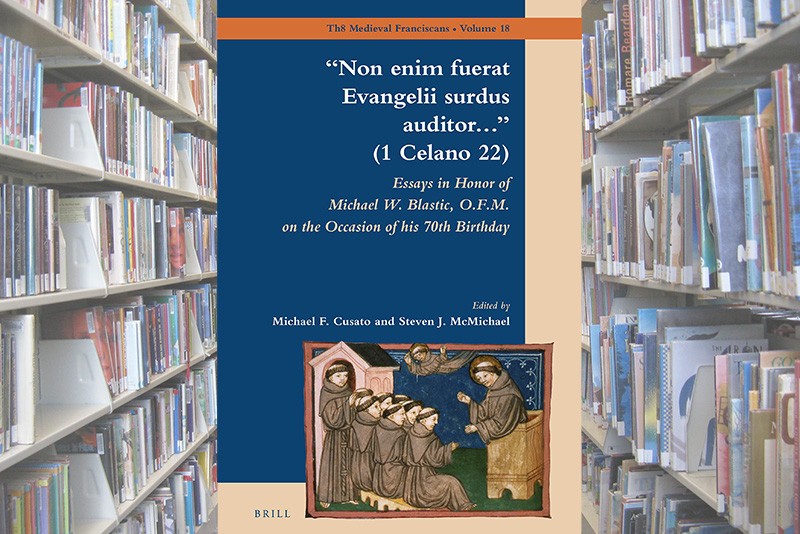 This volume is a collection of essays written by colleagues and friends in honor of Michael W. Blastic, O.F.M., on the occasion of his 70th birthday. The contributing scholars endeavored to address significant issues within the academic areas in which Fr. Blastic has taught and published. Three essays are devoted to the Writings of Saint Francis; seven are dedicated to particular issues in Franciscan history, hagiography, spirituality and several texts; five deal specifically with women during the Middle Ages; and three final essays explore aspects of Franciscan theology and philosophy. Fr. Michael Blastic has taught at the Washington Theological Union, the Franciscan Institute at St. Bonaventure University and Siena College and served as a widely-respected retreat master.
Contributors are Maria Pia Alberzoni, Luciano Bertazzo, O.F.M. Conv., Joshua C. Benson, Aaron Canty, Joseph Chinnici, O.F.M., Michael F. Cusato, O.F.M., Jay M. Hammond, J.A. Wayne Hellmann, O.F.M. Conv., Timothy J. Johnson, Lezlie Knox, Pietro Maranesi, Steven J. McMichael, O.F.M. Conv., Benedikt Mertens, O.F.M., Catherine M. Mooney, Luigi Pellegrini, Michael Robson, and William J. Short, O.F.M.
Order the book here.