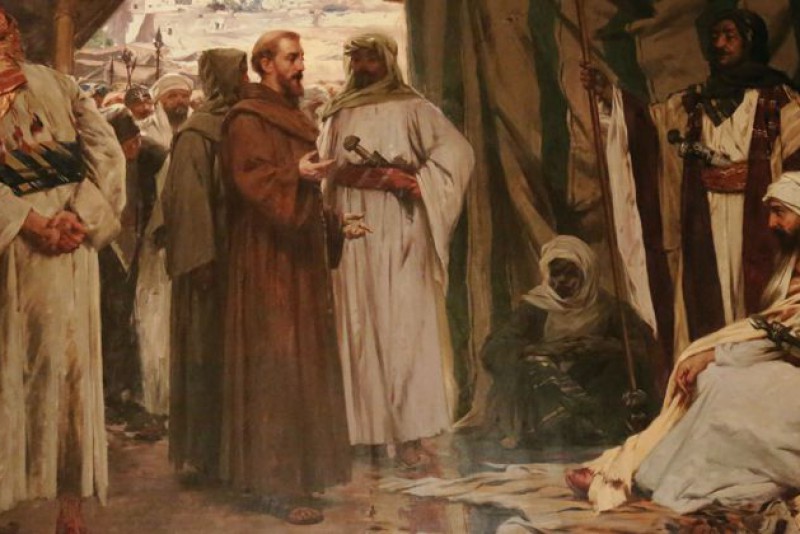 Jason Welle O.F.M. "Damietta after 800: Sources, Effects, Prospects", Islamochristiana 45 (2019), 39-45.
This article explores the encounter between Francis of Assisi and the Ayyubid sultan al-Malik al-Kamil, an event that many proponents of Muslim-Christian dialogue – including Pope Francis – have invoked as a sign of hope for interreligious relations today. The first section of the article consists of a narrative summary of the encounter between saint and sultan. The second describes the effects of the voyage on Francis, particularly in transforming his understanding of the mission of the friars minor. The third discusses Arabic sources for the encounter and the effects of the event on the Sultan, arguing that the event likely left no mark on his governance, behavior, or piety. The final section explores three lenses with which to view the encounter: dialogue, friendship and kinship. The author notes the limitations of each interpretive lens but favors kinship as the key to understanding this encounter, discussing this in light of the Document on Human Fraternity signed by Pope Francis and Ahmad al-Tayyeb in 2019.
Read the article here.